Body
Immersion Coils
Unit Liner Company supplies immersion coils in many different configurations to meet the specific needs of the industry. Grid coils are used to achieve the maximum heat transfer area in the least amount of dimensional space. Serpentine and "U" coils are used in situations were smaller heat transfer requirements are needed.
Available Materials Of Construction:
Titanium
Stainless Steel
Zirconium
Tantalum
Niobium
Standard Immersion Coil Features:
1" O.D. Titanium Tubing
Various Mounting Options Available
Support Braces Between Riser Tubes for Coil Strength
All Styles Equipped for Water or Steam Service
Pressure tested at 100 PSIG
100% Inert Gas Purged Welds
5-Year Warranty
Standard Immersion Coil Options:
Hanger Straps
Anti-Flotation Arms
Solution Level Jackets
Horizontal or Vertical Orientation for Side Wall Mounting or Bottom Mounts Also Available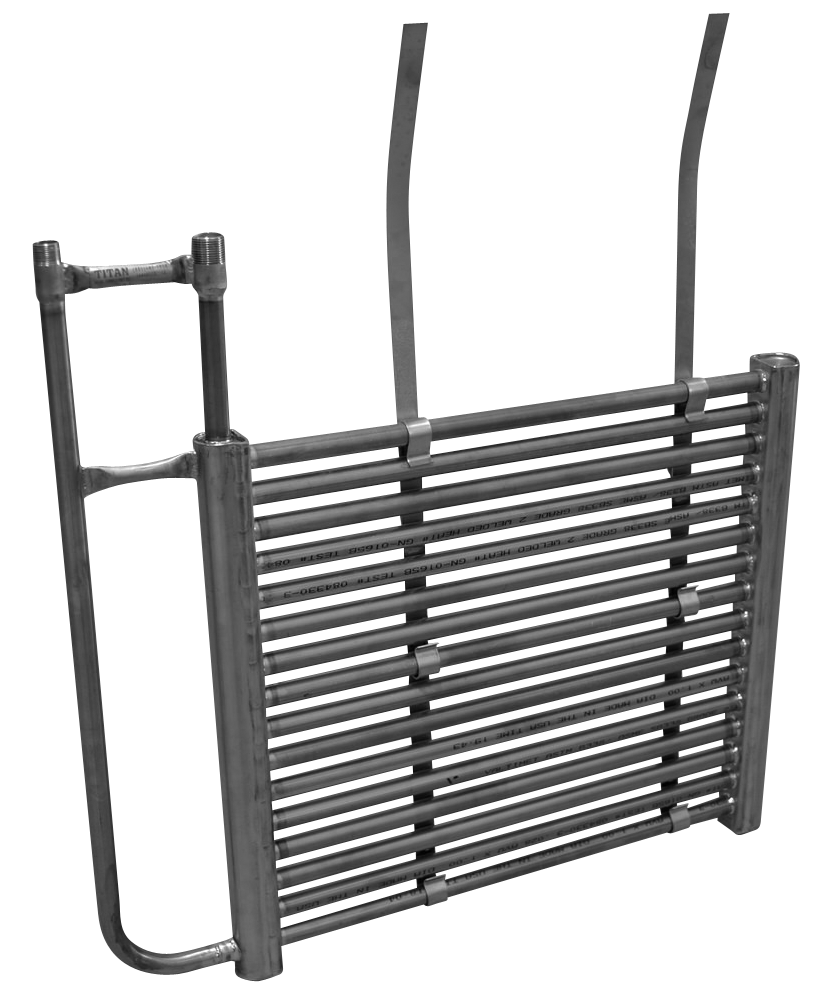 Immersion Coils for Steel Pickling Applications Using Sulfuric or Hydrochloric Acid
TITAN Metal Fabricators are the industry experts for corrosion-resistant pickle bath heat exchangers. Our products are all custom-engineered and fabricated to specific applications. TITAN offers a full line of standard and custom designed in-tank immersion coils for the indirect steam heating of pickle bath operations.
Cost competitive with PTFE Immersion Heaters
Elimination of downtime due to equipment failure
No spare parts to keep in inventory
Superior corrosion resistance
High heat transfer
High steam pressures to reduce required surface area
Fully welded metal design eliminates breakage during handling, installation and operation
Elimination of acid leaks into steam condensate
WE VALUE YOUR BUSINESS
Call Anytime.
If we don't answer right away,
we will get back to you asap.
Drop-In Liner Division


(800) 633-4603
tommy@unitliner.com